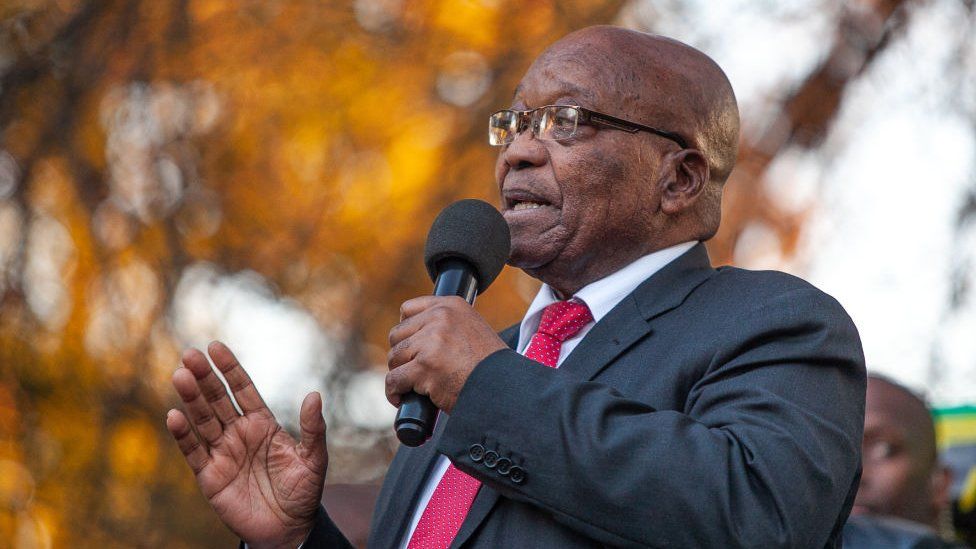 Management consultancy Bain has been banned from authorities contracts for 3 years over its involvement in a South African corruption scandal.
The authorities cited "grave professional misconduct" for the move.
The agency mentioned it was "disappointed and surprised" by the choice however acknowledged it had made "mistakes".
The move follows a probe into allegations of widespread corruption throughout South Africa's former President Jacob Zuma 9 years in energy.
The former president has been accused of inserting the pursuits of corrupt associates forward of these of his nation, in a kind of corruption often called "state capture".
In the South African authorities's investigation, Bain was discovered to have had hyperlinks with corruption within the nation as a part of its work for the nationwide tax company.
The 2018-2022 South African Government Commission, known as the Zondo fee, after Raymond Zondo, who at present serves as Chief Justice of South Africa, concluded Bain acted "unlawfully" and, together with different non-public sector corporations, colluded in "the clearest example of state capture".
Bain was accused of undermining the South African Revenue Service (Sars) by means of consultancy work that allegedly benefited Mr Zuma's allies.
A spokesperson from the Cabinet Office mentioned that after reviewing Bain's function and taking account of the "evidence and conclusions of the South African Government Commission", the Minister for Government Efficiency, Jacob Rees-Mogg, thought of Bain to be "guilty of grave professional misconduct".
"This decision has been taken in light of Bain's responsibility as a global brand for its South Africa division and the company's failure to clarify the facts and circumstances of its involvement," the spokesperson added.
Bain mentioned it had "apologised for the mistakes" its South African workplace made in its work with Sars and that it had repaid all charges from the work, with curiosity, in 2018.
But the administration consultancy mentioned it had not acted illegally at Sars or elsewhere "and no evidence to the contrary has been put forward."
Labour peer and veteran anti-apartheid campaigner Peter Hain mentioned he believed that the alleged function Bain performed in aiding the damaging of Sars, was "sufficient for precluding Bain from engaging in work at public institutions".
The US-based agency has been awarded UK authorities contracts value as much as £63m since 2018 and London is its second-largest workplace.
Lord Hain mentioned he was happy by the choice.
Global corporates like Bain, he mentioned, needed to "feel the pain for the consequences" of their behaviour in South Africa's "state capture and corruption scandal" beneath former President Zuma.
"Otherwise other corporates will be tempted to do the same," Lord Hain instructed the BBC.
'Brazenly assisted' corruption
In a speech to the House of Lords final month, Lord Hain, beneath parliamentary privilege, mentioned Bain had "brazenly assisted" Mr Zuma to organise his decade of "shameless looting and corruption". Lord Hain mentioned the agency had earned charges estimated at £100m from state establishments throughout this era.
"Bain used its expertise, not to enhance the functioning of a world-renowned tax authority as Sars was acknowledged, but to disable its ability to collect tax and pursue tax evaders, all in the service of their corrupt paymasters."
"The very company who possessed the expertise to bolster South Africa's defences against the ravages of state capture, in fact weakened these defences and profited from it," Lord Hain added.
After elevating the difficulty with former Prime Minister Boris Johnson, Lord Hain obtained a letter from his workplace in January affirming that the Cabinet Office had been requested to "look into this matter with urgency".
In one other letter additionally seen by the BBC, the American Ambassador in London promised to share Lord Hain's considerations with related events in Washington.
Whistleblower previously employed by Bain welcomes information
Athol Williams, a South African whistleblower previously employed by Bain, testified on the Zondo Commission's state inquiry into corruption allegations and left the nation saying he feared for his life.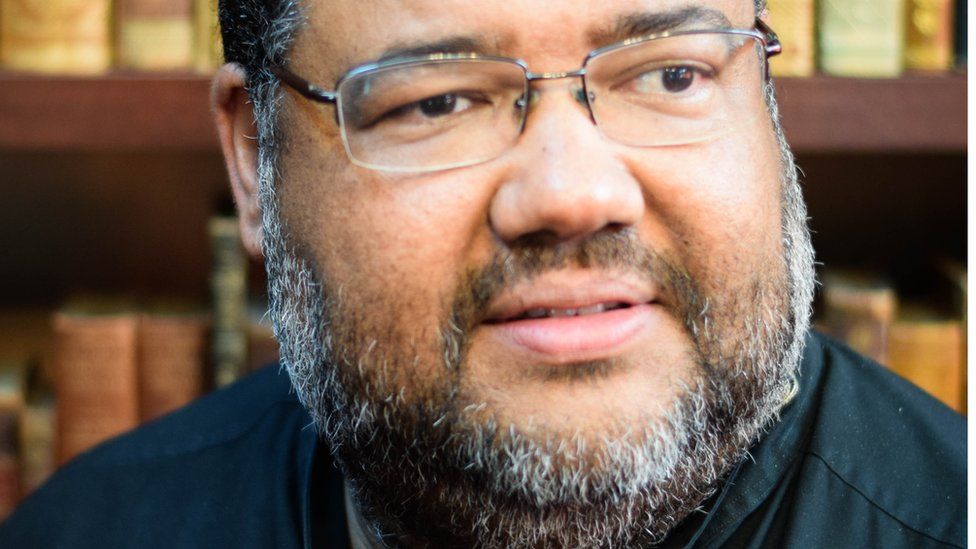 In response to the choice, Mr Williams, a former ethics lecturer on the University of Cape Town, mentioned that this exterior affirmation of Bain's misconduct "raises the urgency of the Zondo Commission's recommendation that all Bain's public sector contracts be investigated with a view to prosecution".
"SA has taken a big step forward today in our fight against corruption, state capture and predatory companies, a fight that I consider our new liberation struggle."