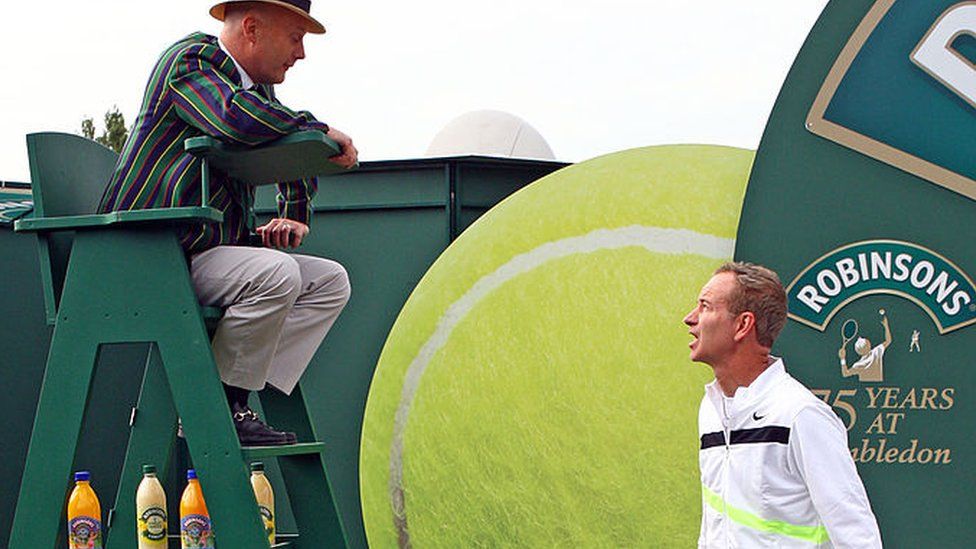 Robinsons squash will now not sponsor Wimbledon, ending a partnership which stretches again to 1935.
The tender drink firm confirmed on Friday it won't be renewing its cope with the All England Lawn Tennis Club.
Robinsons Lemon Barley Water was first formally launched at Wimbledon in bottles on the steps of umpires' seats.
Britain's Fred Perry and American Helen Moody gained the singles titles that 12 months and the squash grew to become the official tender drink supplier for the championships.
However, previous to the deal, Smedley Hodgson positioned Robinsons Barley Water in gamers' dressing rooms throughout the 1930s after created a "refreshing and hydrating drink" after combining barley crystals with actual lemon juice and sugar.
A spokesman for Britvic, which owns a number of drinks manufacturers together with Robinsons, mentioned it was "tremendously proud to have been such a prominent partner to this historic tournament for so many years and the wider role we have played in boosting engagement with the game of tennis in the UK".
The firm mentioned it was trying to "broadening our summertime reach to beyond the Wimbledon fortnight".
The All England Lawn Tennis Club mentioned the partnership ended by "mutual agreement".
"We are tremendously proud of the historic association with Robinsons over so many years, and thank them for the wider role they have played in supporting Wimbledon and tennis across the UK," a press release mentioned.
Last month, Britvic introduced Robinsons as a three-year deal as sponsor of The Hundred, cricket's 100-ball competitors, for the 2022 season.
Two a long time on from making its debut on centre court docket, Robinsons Lemon Barley Water was appointed with a royal warrant by The Queen in 1955.
Mr Matthias Robinson invented Robinsons Patent Barley and Barley Groats in 1823, with the fruit drink starting its life as a powder.