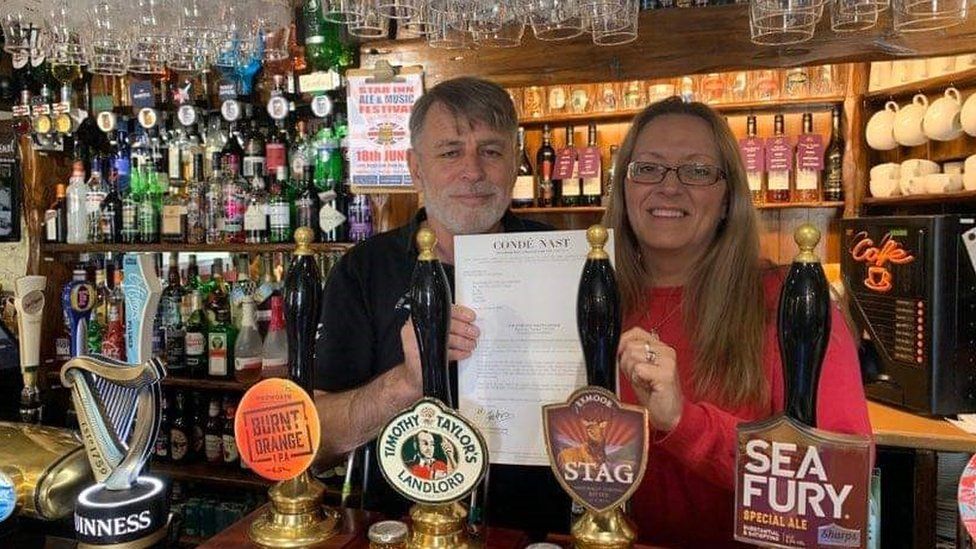 A village pub in Cornwall has had a letter from one of many world's largest trend magazines asking it to vary its identify.
The Star Inn at Vogue, considered no less than 150 years previous, is within the small village of Vogue, near Redruth.
Vogue journal writer Condé Nast instructed the pub its identify would possibly "cause problems".
The writer has since mentioned after "further research" it "did not need to send such a letter on this occasion".
Pub landlord Mark Graham mentioned he discovered the letter "hilariously funny".
He mentioned: "I did think they were being a little heavy-handed, so I thought I'd send them a letter back – being heavy-handed too."
The firm's letter, seen by the BBC, mentioned "We are concerned that the name you are using is going to cause problems because, as far as the general public is concerned, a connection between your business and ours is likely to be inferred.
"Please would you kindly tell us what area of enterprise your organization is buying and selling/meaning to commerce, and whether or not you'll change your organization's identify to be able to keep away from issues arising."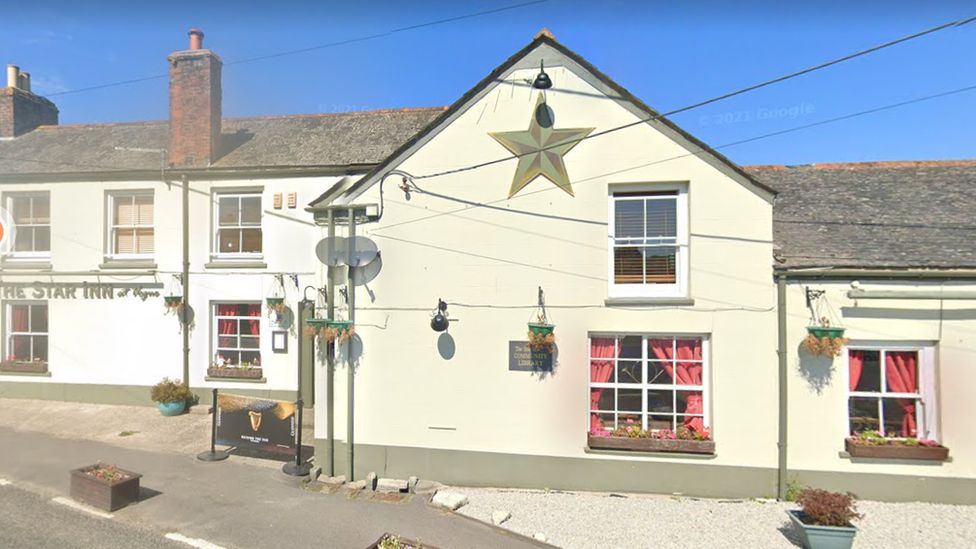 Condé Nast wrote to Mr Graham after the pub registered as a private limited company on Companies House.
Mark Graham, who has been landlord with his wife Rachel for 17 years, wrote back, saying: "Whilst I discovered your letter fascinating on the one hand, I additionally discovered it hilariously humorous on the opposite."
Mr Graham instructed the BBC: "At first look I believed it was one of many locals having fun, however apparently it's actual.
"I explained to them that the village has been here for 200 years, the pub slightly less than that. We chose the name of the pub to be the name of the village."
He mentioned he was had thought-about countering their declare over the usage of the phrase as a result of "we were there first".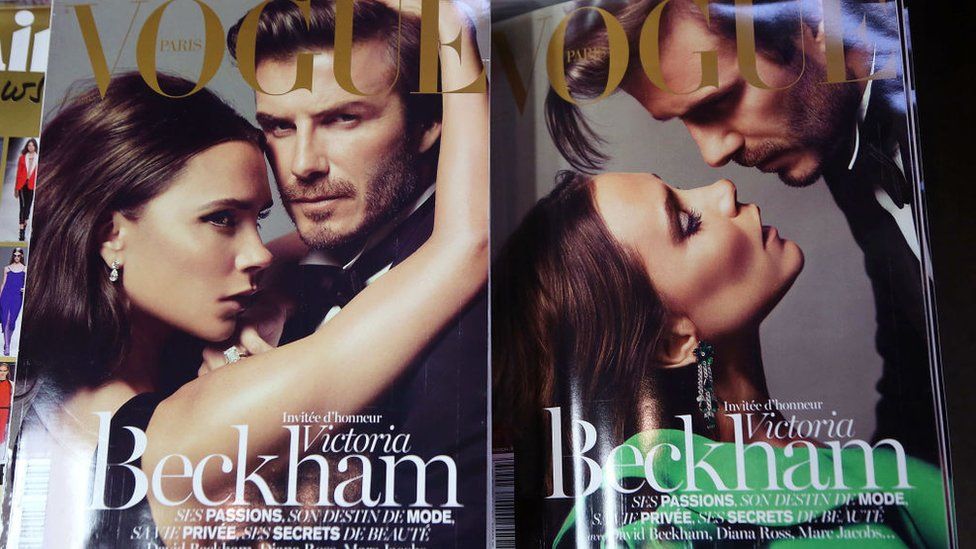 Madonna had a success music known as Vogue, launched in 1990, and Mr Graham instructed Condé Nast she had not requested the village for permission both.
The letter has additionally prompted him to think about additional choices, together with establishing "our own parish magazine, called Vogue Magazine".
The letter from the publishers was despatched in March and requested a reply inside seven days, or it could take "appropriate remedial steps".
Mr Graham mentioned he despatched his reply inside this time interval and had since had a response.
Condé Nast mentioned it was "grateful" for his reply, and to study extra about his enterprise "in this beautiful part of our country".
It added its staff "regularly monitor" the usage of the identify Vogue and was alerted by means of Companies House.
The letter mentioned: "You are quite correct to note that further research by our team would have identified that we did not need to send such a letter on this occasion."
The firm mentioned it wished everybody in Vogue "best wishes for a happy summer".